As a means of recording the passage of time, the 12th century was that century which lasted from 1101 to 1200. In the history of European culture, this period is considered part of the High Middle Ages and is sometimes called the Age of the Cistercians. In Song Dynasty China an invasion by Jurchens causes a political schism of north and south. The Khmer Empire of Cambodia flourished during this century, while the Fatimids of Egypt were overtaken by the Ayyubid dynasty.
See also: Renaissance of the 12th century
Significant people
Edit
Inventions, discoveries and introductions
Edit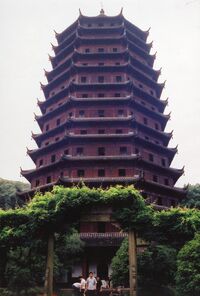 Decades and years
Edit
Ad blocker interference detected!
Wikia is a free-to-use site that makes money from advertising. We have a modified experience for viewers using ad blockers

Wikia is not accessible if you've made further modifications. Remove the custom ad blocker rule(s) and the page will load as expected.