Year 1786 (MDCCLXXXVI) was a common year starting on Sunday (link will display the full calendar) of the Gregorian calendar (or a common year starting on Thursday of the 11-day slower Julian calendar).
Events of 1786
Edit
January - June
Edit
July - December
Edit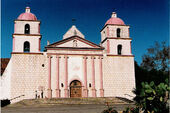 Unknown dates
Edit
See also 1786 births.
People of the year 1786 at Familypedia
106 people were born in 1786
71 children were born to the 41 women born in 1786
59 people died in 1786
4940 people lived in 1786
Events of the year 1786 at Familypedia
Edit
77 people were married in 1786.
There were 0 military battles in 1786.
===Unknown dates===
See also 1786 deaths.
This page uses content from the English language Wikipedia. The original content was at 1786. The list of authors can be seen in the page history. As with this Familypedia wiki, the content of Wikipedia is available under the Creative Commons License.
Ad blocker interference detected!
Wikia is a free-to-use site that makes money from advertising. We have a modified experience for viewers using ad blockers

Wikia is not accessible if you've made further modifications. Remove the custom ad blocker rule(s) and the page will load as expected.