This article is about the year 1931.


Year 1931 (MCMXXXI) was a common year starting on Thursday (link will display full 1931 calendar) of the Gregorian calendar.
February
Edit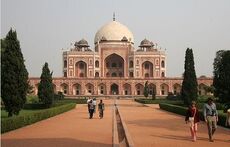 September
Edit
November
Edit
December
Edit
Date unknown
Edit
January–February
Edit
March–April
Edit
May–June
Edit
July–August
Edit
July 1
July 2 – Robert Ito, Canadian actor
July 4 – Stephen Boyd, Irish actor (d. 1977)
July 5 – Ismail Mahomed, South African and Namibian Chief Justice (d. 2000)
July 6
July 7 – David Eddings, American novelist (d. 2009)
July 10
July 11 – Tab Hunter, American actor and singer (Damn Yankees)
July 15 – Clive Cussler, American author
July 19 – Mary Lou Studnicka, American female professional baseball player
July 23 – Te Atairangi Kaahu, Māori Queen (d. 2006)
July 26 – Fred Foster, American songwriter and record producer
July 27 – Jerry Van Dyke, American comedian and actor
August 7 – Charles E. "Charlie" Rice, American legal scholar and author
August 9 – Mario Zagallo, Brazilian football player and manager
August 12 – William Goldman, American author
August 15
August 18
August 19 – Willie Shoemaker, American jockey (d. 2003)
August 23 – Hamilton O. Smith, American microbiologist, recipient of the Nobel Prize in Physiology or Medicine
September–October
Edit
November–December
Edit
November 3
November 4 – Marie Mansfield, American professional baseball player
November 5 – Ike Turner, African-American singer and songwriter (d. 2007)
November 6 – Mike Nichols, German-American television actor, writer and director
November 8
November 9 – Whitey Herzog, American baseball player
November 12 – Bob Crewe, American singer, songwriter, manager, and producer
November 15 – Mwai Kibaki, third President of Kenya
November 16 – Hubert Sumlin, American blues musician
November 21
November 23 – Dervla Murphy, Irish author
November 26 – Adolfo Pérez Esquivel, Argentine activist, recipient of the Nobel Peace Prize
December 1
December 2
December 9 – Ladislav Smoljak, Czech film and theater director, actor and screenwriter
December 11 – Rita Moreno, Academy award–winning Puerto Rican actress
December 12 – Lionel Blair, British actor, choreographer, tap dancer, headmaster and TV presenter
December 17 – Dave Madden, Canadian actor
December 23 – Ronnie Schell, American actor
December 24 – Mauricio Kagel, Argentine composer (d. 2008)
December 28 – Martin Milner, American actor
December 30 – Skeeter Davis, American singer (d. 2004)
December 31 – Bob Shaw, Irish writer (d. 1996)
Date unknown
Edit
January–March
Edit
April–June
Edit
July–September
Edit
October–December
Edit
Date unknown
Edit
Nobel Prizes
Edit
References
Edit
This page uses content from the English language Wikipedia. The original content was at 1931. The list of authors can be seen in the page history. As with this Familypedia wiki, the content of Wikipedia is available under the Creative Commons License.
People of the year 1931 at Familypedia
49 people were born in 1931
6 children were born to the 20 women born in 1931
136 people died in 1931
9177 people lived in 1931
Events of the year 1931 at Familypedia
Edit
65 people were married in 1931.
There were 0 military battles in 1931.
Ad blocker interference detected!
Wikia is a free-to-use site that makes money from advertising. We have a modified experience for viewers using ad blockers

Wikia is not accessible if you've made further modifications. Remove the custom ad blocker rule(s) and the page will load as expected.