This article is about the year 1939. For the film, see
1939 (film)
.


Year 1939 (MCMXXXIX) was a common year starting on Sunday (link will display the full calendar) of the Gregorian calendar. This year also marks the start of the Second World War, the deadliest human conflict in history.
Below, events of World War II have the WWII prefix.
February
Edit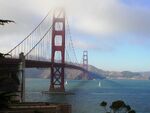 September
Edit
November
Edit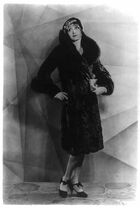 December
Edit
Date unknown
Edit
February 1
February 6 – Mike Farrell, American actor
February 10
February 12 – Ray Manzarek, American keyboardist (The Doors)
February 13 – Beate Klarsfeld, German-born Nazi hunter
February 16 – Adolfo Azcuna, Filipino Supreme Court jurist
February 20 – Frank Arundel, English footballer
February 21 – Gert Neuhaus, German artist
February 26 – Josephine Tewson, British actress
February 27 – David Mitton, British producer, director, model maker, and author (d. 2008)
February 28
September
Edit
November
Edit
December 2

Yael Dayan, Israeli writer and politician
Harry Reid, American politician and U.S. Senate Majority Leader

December 5 – Minita Chico-Nazario, Filipino Supreme Court jurist
December 8 – James Galway, Irish flautist
December 11 – Thomas McGuane, American writer
December 14 – Ernie Davis, American Football Player
December 17 – Eddie Kendricks, American singer (The Temptations)
December 22 – Alfred J. Ferrara, American baseball player
December 27 – John Amos, American actor
December 28 – Michelle Urry, American editor of Playboy
January–June
Edit
July–December
Edit
Nobel Prizes
Edit
References
Edit
The 1930s Timeline: 1939 – from American Studies Programs at The University of Virginia
[1] Paula Phelan, 1939 Into The Dark, 2009, ZAPmedia.
This page uses content from the English language Wikipedia. The original content was at 1939. The list of authors can be seen in the page history. As with this Familypedia wiki, the content of Wikipedia is available under the Creative Commons License.
People of the year 1939 at Familypedia
45 people were born in 1939
12 children were born to the 16 women born in 1939
185 people died in 1939
9112 people lived in 1939
Events of the year 1939 at Familypedia
Edit
84 people were married in 1939.
There were 0 military battles in 1939.