This article is about the year 1947.


Year 1947 (MCMXLVII) was a common year starting on Wednesday (link will display the full calendar) of the Gregorian calendar.
January and February 1947 are remembered for the worst snowfalls in the UK in the 20th century, with extensive disruption of travel.[1] Given the low car ownership this is mainly remembered in terms of the effects on the railway networks.[2][3]
February
Edit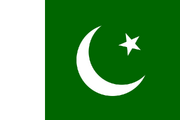 September
Edit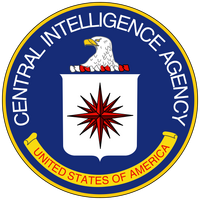 November
Edit
December
Edit
Date unknown
Edit
In Fiction
Edit
The song Sgt. Pepper's Lonely Hearts Club Band mentions Sgt. Pepper teaching the band to play "20 years ago today". This would place the event somewhere between February 1 and June 1 of 1947.
January 1
January 2 – Jack Hanna, American zoologist
January 4 – Chris Cutler, English percussionist
January 5 – Mercury Morris, American football player
January 6 – Sandy Denny, British singer (d. 1978)
January 9 – Ronnie Landfield, American artist
January 11 – Mart Smeets, Dutch sports journalist
January 14 – Bill Werbeniuk, Canadian snooker player (d. 2003)
January 16
January 18 – Takeshi Kitano, Japanese film director and actor
January 19 – Paula Dean, Food Channel star
January 21 – Jill Eikenberry, American actress
January 23
January 24
January 25 – Eduardo Goncalves de Andrade, Brazilian football player
January 29 – Linda B. Buck, American biologist, recipient of the Nobel Prize in Physiology or Medicine
January 30 – Steve Marriott, British rock musician (Small Faces, Humble Pie) (d. 1991)
January 31 – Nolan Ryan, American baseball player
February
Edit
September
Edit
October 1
October 2 – Ward Churchill, American author and activist
October 4 – Ann Widdecombe, British politician
October 5 – Brian Johnson, English rock singer (AC/DC)
October 6 – Gail Farrell, American singer
October 7 – Pip Williams, British record producer
October 9 – France Gall, a French singer
October 10 – Larry Lamb, British Actor
October 13 – Sammy Hagar, an American rock singer
October 14 – Lukas Resetarits, an Austrian singer and actor
October 16 – Bob Weir, an American rock guitarist (the Grateful Dead)
October 17
October 18 – James H. Fallon, an American neuroscientist
October 19 – Giorgio Cavazzano, an Italian comics artist and illustrator
October 22 – Ed Welch, an English TV-music composer
October 24 – Kevin Kline, an American actor
October 25 – Glenn Tipton, an English rock guitarist (Judas Priest)
October 26
October 29 – Richard Dreyfuss, an American actor (Mr. Holland's Opus)
October 30 – Timothy B. Schmit, an American musician (the Eagles)
October 31 – Herman Van Rompuy, a noted Belgian politician
November
Edit
December
Edit
Date unknown
Edit
January–June
Edit
July–December
Edit
Nobel Prizes
Edit
References
Edit
This page uses content from the English language Wikipedia. The original content was at 1947. The list of authors can be seen in the page history. As with this Familypedia wiki, the content of Wikipedia is available under the Creative Commons License.
People of the year 1947 at Familypedia
54 people were born in 1947
9 children were born to the 22 women born in 1947
185 people died in 1947
7835 people lived in 1947
Events of the year 1947 at Familypedia
Edit
73 people were married in 1947.
There were 0 military battles in 1947.