This article is about the year 1955.


Year 1955 (MCMLV) was a common year starting on Saturday (link will display the full calendar) of the Gregorian calendar.
February
Edit

September
Edit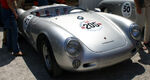 November
Edit
December
Edit

Date unknown
Edit
World population
Edit
February
Edit
September
Edit
September 1
September 2
September 4 – Hiroshi Izawa, Japanese actor
September 6 – Raymond Benson, American author
September 7 – Efim Zelmanov, Russian mathematician
September 9 – John Kricfalusi, Canadian cartoonist
September 12 – Peter Scolari, American actor and comedian
September 15
September 16 – Robin Yount, American baseball player
September 17 – Charles Martinet, American voice-actor
September 19 – Richard Burmer, American composer, sound designer, and musician (d. 2006)
September 21 – Richard Hieb, American astronaut
September 24 – Shinbo Nomura, Japanese manga artist
September 25 – Karl-Heinz Rummenigge, German football player
September 28 – Stéphane Dion, Canadian politician
November
Edit
December
Edit
December 3
December 4 – Maurizio Bianchi, Italian musician
December 7 – Priscilla Barnes, American actress
December 8 – Ian Greig, English cricketer
December 9 – Asashio Tarō IV, Japanese sumo wrestler
December 12 – Gianna Angelopoulos-Daskalaki, Greek politician and businesswoman
December 16 – Chiharu Matsuyama, Japanese singer-songwriter
December 17 – Brad Davis, American basketball player
December 16 – Rob Levin, American founder of the freenode IRC network (d. 2006)
December 21 – Jane Kaczmarek, American actress
December 23
December 24
December 27 – Barbara Olson, American television commentator (d. 2001)
December 31 – Jim Tracy, American baseball player
Date unknown
Edit
January–February
Edit
March–April
Edit
May–June
Edit
July–August
Edit
September–October
Edit
November–December
Edit
Nobel Prizes
Edit
References
Edit
This page uses content from the English language Wikipedia. The original content was at 1955. The list of authors can be seen in the page history. As with this Familypedia wiki, the content of Wikipedia is available under the Creative Commons License.
People of the year 1955 at Familypedia
46 people were born in 1955
4 children were born to the 18 women born in 1955
175 people died in 1955
5943 people lived in 1955
Events of the year 1955 at Familypedia
Edit
45 people were married in 1955.
There were 0 military battles in 1955.