This article is about the year 1999.
Template:Events by month (1999)

1999 (MCMXCIX) was a common year that started on a Friday (link will display full calendar). In the Gregorian calendar, it was the 1999th year of Anno Domini; the 999th year of the 2nd millennium; and the 99th year of the 20th century. It was also the 10th and last year of the 1990s. The year 1999 was designated the International Year of Older Persons by the United Nations.
June 1
June 2 – After decades of fighting off outside technological influences like television, the King of Bhutan allows television transmissions to commence in the Kingdom for the first time, coinciding with the King's Silver Jubilee (see Bhutan Broadcasting Service).
June 5 – The Islamic Salvation Army, the armed wing of the Islamic Salvation Front, agrees in principle to disband in Algeria.
June 6 – In Brazil, 345 prisoners escape from Putim prison through the front gate.
June 8 – The government of Colombia announces it will include the estimated value of the country's illegal drug crops, exceeding half a billion US dollars, in its gross national product.
June 9 – Kosovo War: The Federal Republic of Yugoslavia and NATO sign a peace treaty.
June 10
June 12
June 14 – Thabo Mbeki is elected President of South Africa.
June 18 – The J18 international anti-globalization protests are organized in dozens of cities around the world, some of which lead to riots.
June 19 – Turin, Italy, is awarded the 2006 Winter Olympics.
June 30 – Twenty-three people die when fire consumes the Sealand Youth Training Center in South Korea.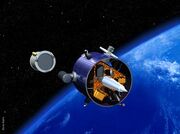 July 1
July 2 – Benjamin Nathaniel Smith begins a 3-day killing spree targeting racial and ethnic minorities in Illinois and Indiana.
July 5 – U.S. Army Pfc. Barry Winchell is bludgeoned in his sleep at Fort Campbell, Kentucky by fellow soldiers; he dies the next day from his injuries.
July 7 – In Rome, Hicham El Guerrouj runs the fastest mile ever recorded, at 3:43.13.
July 8 – A major flash flood in Las Vegas swamps hundreds of cars, smashes mobile homes and kills 2 people.
July 10 – American soccer player Brandi Chastain scores the game winning penalty kick against China in the FIFA Women's World Cup.
July 11 – India recaptures Kargil, forcing the Pakistan Army to retreat. India announces victory, ending the 2-month conflict.
July 16 – Off the coast of Martha's Vineyard, a plane piloted by John F. Kennedy Jr. crashes, killing him and his wife Carolyn Bessette Kennedy and her sister Lauren Bessette.
July 20
July 23
July 23–July 25 – The Woodstock 99 festival is held in New York.
July 25 – Lance Armstrong wins his first Tour de France.
July 26 – The last Checker taxi cab is retired in New York City and auctioned off for approximately $135,000.
July 27 – Twenty-one people die in a canyoning disaster near Interlaken, Switzerland.
July 31 – NASA intentionally crashes the Lunar Prospector spacecraft into the Moon, thus ending its mission to detect frozen water on the lunar surface.
September
Edit
December 3
December 18 – NASA launches into orbit the Terra platform, carrying 5 Earth Observation instruments, including ASTER, CERES, MISR, MODIS and MOPITT.
December 20 – The sovereignty of Macau is transferred from the Portuguese Republic to the People's Republic of China after 422 years of Portuguese rule.
December 22 – Korean Air Cargo Flight 8509, a Boeing 747-200F crashes shortly after take-off from London Stansted Airport due to pilot error. All 4 crew members were killed.
December 26 – Storm Lothar killed 137 people as it crossed France, southern Germany, and Switzerland.
December 27 – Storm Martin caused damage throughout France, Spain, Switzerland and Italy, including an emergency due to flooding at the Blayais Nuclear Power Plant.
December 31
Dates Unknown
Edit
July 1
July 2 – Mario Puzo, American author (b. 1920)
July 4 – Jack Watson, English actor (b. 1915)
July 6
July 7 – Julie Campbell Tatham, American writer (b. 1908)
July 8 – Charles Conrad, American astronaut (b. 1930)
July 11 – Helen Forrest, American jazz singer (b. 1917)
July 16 – John F. Kennedy, Jr., American actor and son of John F. Kennedy (b. 1960)
July 19 – Jerold Wells, English actor (b. 1908)
July 20 – Sandra Gould, American actress (b. 1916)
July 23 – King Hassan II of Morocco (b. 1929)
July 26 – Trygve Haavelmo, Norwegian economist, Nobel Prize laureate (b. 1911)
July 29
September
Edit
Date unknown
Edit
Nobel Prizes
Edit
Templeton Prize
Edit
In fiction
Edit
References
Edit
This page uses content from the English language Wikipedia. The original content was at 1999. The list of authors can be seen in the page history. As with this Familypedia wiki, the content of Wikipedia is available under the Creative Commons License.
People of the year 1999 at Familypedia
11 people were born in 1999
1 children were born to the 3 women born in 1999
119 people died in 1999
1235 people lived in 1999
Events of the year 1999 at Familypedia
Edit
16 people were married in 1999.
There were 0 military battles in 1999.