Alba

—  County (Judet)  —


Coat of arms

Country
 Romania
Development region1
Centru
Historic region
Transylvania
County seat
Alba-Iulia
Government
 • Type
County Board
 • President of the County Board
Ion Dumitrel (Democratic Party)
 • Prefect2
Cosmin Covaciu
Area
 • Total
6,242 km2 (2,410 sq mi)
Area rank
16th in Romania
Population
 • Total
382,747
 • Rank
29th in Romania
 • Density
61/km2 (160/sq mi)
Time zone
EET (UTC+2)
 • Summer (DST)
EEST (UTC+3)
Postal Code
51wxyz3
Area code(s)
+40 x584
Car Plates
AB5
GDP
US$ 3.77 billion (2008)
GDP/capita
US$ 9,842 (2008)
Website
County Board
County Prefecture
1The developing regions of Romania have no administrative role. They were formed to attract funds from the European Union
2 as of 2007, the Prefect is not a politician, but a public functionary. He (or she) is not allowed to be a member of a political party, and are banned to have any political activity in the first six months after the resignation (or exclusion) from the public functionaires corp
3w, x, y, and z are digits that indicate the city, the street, part of the street, or eaven the building of the address
4x is a digit indicating the operator: 2 for the former national operator, Romtelecom, and 3 for the other ground telephone networks
5used on both the plates of the vehicles that operate only in the county limits (like utilitary vehicles & ATVs, etc.) and the ones used outside the county
Alba (Romanian pronunciation: [ˈalba]; Hungarian: Fehér) is a county (judeţ) of Romania, in Transylvania, its capital city being Alba Iulia with a population of 66,406.
Demographics
Edit
In 2002, it had a population of 382,747 and the population density was 61/km².
| Year | County population[2] |
| --- | --- |
| 1948 | 361,062 |
| 1956 | 370,800 |
| 1966 | 382,786 |
| 1977 | 409,634 |
| 1992 | 413,919 |
| 2002 | 382,747 |
Geography
Edit
This county has a total area of 6,242 km², with mountains occupying about 59% of its surface.
In the northwestern part there are the Apuseni Mountains, in the southern part there is the northeastern side of the Parâng group - Şureanu and Cindrel Mountains. In the east there is the Transylvanian Plateau with deep but wide valleys. The three main elements are separated by the Mureş River valley.
The main rivers are the Mureş River and its tributaries, the Târnava, the Sebeş and the Arieş.
Neighbours
Edit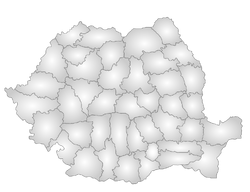 The predominant industries in the county are:
Food industry.
Textile industry.
Wood industry.
Mechanical components.
Paper and packaging materials industry.
Chemical industry.
The mineral resources exploited in Alba county are metals (gold, silver, copper), salt and construction materials: marble, granite, etc.
Roşia Montanã gold mines
Edit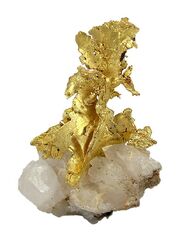 Mining began 2000 years ago on Mt. Kirnik, with well-preserved Roman galleries. A Canadian company attempted an open-pit mine, but abandoned the project around 2007. Roşia Montanã is a famous locality among mineral collectors for fine native gold specimens.[3]
Tourist attractions
Edit
The main tourist attractions in the county are:
Administrative divisions
Edit
Alba County has 4 municipalities, 7 towns and 68 communes
References
Edit
External links
Edit

Wikimedia Commons has media related to:
Ad blocker interference detected!
Wikia is a free-to-use site that makes money from advertising. We have a modified experience for viewers using ad blockers

Wikia is not accessible if you've made further modifications. Remove the custom ad blocker rule(s) and the page will load as expected.