This text is collapsible.
Charles E. Hunt
was born
1 May
1860
in
Illinois
,
USA
to
Elijah Hunt (c1833-)
and
Nancy Ellsworth (c1833-)
and died
29 January
1947
of unspecified causes. He married
Mary Emma Boycan (1866-1954)
6 January 1884 in
Jefferson County
,
Illinois
.

In 1880 when Charles was 20, he was living with Carrel and Matilda Cooper and their 21-year-old daughter Elizabeth. In 1900 he owned a farm mortgage free. He was an elder and 50-year minister in the Missionary Baptist Church. He was pastor of Ham's Grove Missionary Baptist Church 1907-1908. He was a member of Harmony Church and his family attended Haildon School.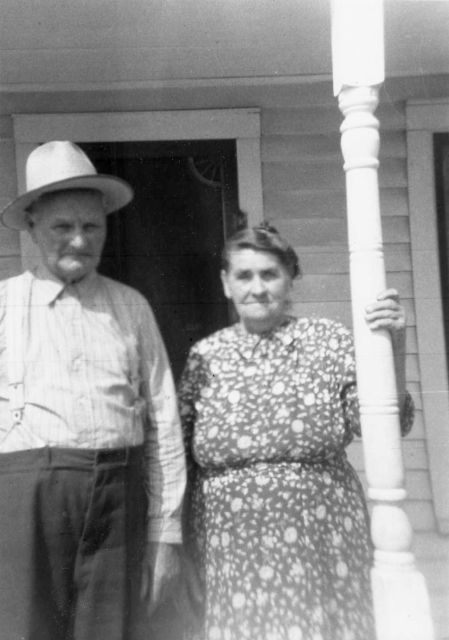 Charles and Mary Emma Hunt.
Children
Footnotes (including sources)
‡ General

Facts and Folks: A History of Jefferson County, Illinois. Mount Vernon, IL: Jefferson County Historical Society, 1978
Harlow, Ruth. In Memorium Obituaries Extracted from the Minutes of the Salem South Missionary Baptist Association from 1867-1989.
History of Jefferson County, Illinois, 1810-1962. Mount Vernon, IL: Continental Historical Bureau, 1962.
US Census, 1860, Farrington, Jefferson, IL
US Census, 1880, Farrington, Jefferson, IL
US Census, 1900, Farrington, Jefferson, IL
Contributors