Full name
Edit
Don Frederick Hillman
Vital Statistics
Edit
Don F. Hillman is the son of Herbert Melville Hillman (1872-1952) and Blanche Bell Bandfield(1872-1935).
Spouse(s)
Edit
Offspring
Edit
Biography
Edit
Early Life and Education
Edit
Don Frederick Hillman (Just Don, not Donald) was born on March 9, 1910 in Olean, New York to Herbert M. Hillman and Blanche B. Bandfield. Information is still pending, (I have to ask his offspring) about his early life, but sometime after 1927 (probably 1931) Don graduated from College at Alfred State University.
Military Service
Edit
Don was called over for Military Service during WW2. He served as a Mechanic at bases.
At home in Hinsdale, NY, Don made a Mechanic Shop. This was actually where he died on July 8, 1963 of a heart attack.
Family Life
Edit
Don spent a lot of time with his kids, even taking them to Washington D.C. However, Roy was not very old when Don died, leaving Roy to look up to his brother, Ken, as a father figure.
Don Hillman married twice, first Vivian Carlson (who died sometime in th 1930s), then Ada Miles, who had once been married to Addison Scutt, and Ada had a Daughter, Barbara J. Scutt who married Richard Gustin. This made Barbara a half sister to Roy and Ken.
Descendants
Edit
Kenneth, Don's firstborn, married Merrie Christine Neff and had:
Matthew Don Hillman in 1967
Scott David Hillman in 1969
Matthew married Evelina Sue Ervay and had Troy Avery Hillman in 1993 and Collin Hunter Hillman in 1998. Scott Hillman first married Karen Mcgovern, then divorced, then married Laura L. Hight, but she died of Cancer in 2001 in Indiana. Scott Married Kristin E. Sutton on June 31, 2005 in Cuba, New York. On January 19, 2007, Kristin had Anna Gabriel Hillman and Nicholas Robert Hillman. (This was also the day Lisa Bonnell, Troy's 6th cousin, had Daphne Gobian, also born in Olean, NY.)
Roy David Hillman married Sharon Smith and had Hope in 1987 and Laura Hillman in 1989. Sharon was married before, and had Dawn Du Bois and Jodi Du Bois. Dawn later on (out of wedlock) had Capri, who for 2 years her name was mistakenly called Ciera.
External links
Edit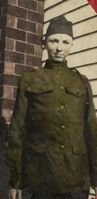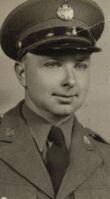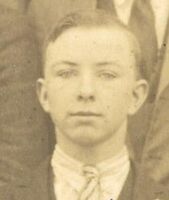 Contributors
Edit
I am his Great Grandson, I have living witnesses of his life.
I have an Ancestry profile, which also includes historical records on Don F. Hillman.