Full name
Edit
Fidelia Renner
Name variations
Edit
Fidelia Dillon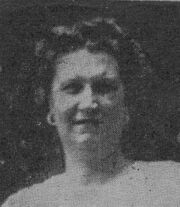 Vital Statistics
Edit
Fedelia is the daughter of Felix Renner (1862-1898) and Mary Anna Marks (1873-1955).
Half blooded
Edit
Fidelia is a half-sister, through her mother, to the following people:
Offspring
Edit
Contributors
Edit
Ad blocker interference detected!
Wikia is a free-to-use site that makes money from advertising. We have a modified experience for viewers using ad blockers

Wikia is not accessible if you've made further modifications. Remove the custom ad blocker rule(s) and the page will load as expected.