Ad blocker interference detected!
Wikia is a free-to-use site that makes money from advertising. We have a modified experience for viewers using ad blockers

Wikia is not accessible if you've made further modifications. Remove the custom ad blocker rule(s) and the page will load as expected.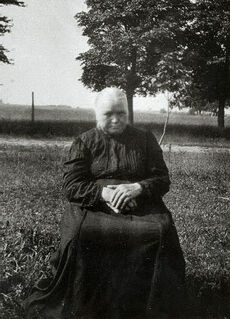 Born: 1 March 1846, Laar, Grafschaft-Bentheim, Prussia
Died: 5 March 1932, Allegan County, Michigan[1]
Burial: Graafschap Cemetery, Graafschap, Ottawa Co, Michigan
Immigration
Edit
22 August 1875 on the ship W A Scholten, leaving from Rotterdam, arriving at Allegan Co, Michigan.
Marriage 1
Edit
17 May 1870 Laar, Grafschaft-Bentheim, Prussia[2]
Marriage 2
Edit
12 September 1883 in Graafschap, Fillmore Twp., Allegan County, Michigan[3]
Marriage 3
Edit
24 October 1885 in Graafschap, Fillmore Twp., Allegan County, Michigan[4]