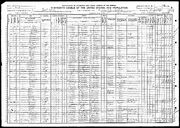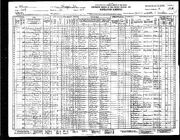 Grace Lillie Caro (1902-1994) Housewife (b. October 30, 1902, Chicago, Cook County, Illinois, 60646, USA - d. September 1994, Wheaton, DuPage County, Illinois, 60187, USA)
Daughter of Max Caro (1881-1920) and Thea Jensen (1885-1910).
Ira Caro (1905-1975) who married Josephine Slattery (1915-1955); Harold L. Caro (1907-1998) who married Mary Virgilous Geary (1918- ); Ann Caro (1910-1968) who married Sye X and after his death married Carl Munter.
Grace married Frank Cruicshank Failing (1901-1948) then after his death she married Carl Johnstone Taylor (1901-1967) in 1960. Carl was previously married to Olive Marie Rath (1905-1958) who was Grace's cousin.
Ad blocker interference detected!
Wikia is a free-to-use site that makes money from advertising. We have a modified experience for viewers using ad blockers

Wikia is not accessible if you've made further modifications. Remove the custom ad blocker rule(s) and the page will load as expected.