Ingeborg Pedersdatter (c1746-aft1801)
There were four girls named Ingeborg Pedersdatter baptized between 1745 and 1746 in Egersund, where Ingeborg would have been born:
Ingeborg baptized May 27, 1745 in Egersund, daughter of Peder Omundsen.
Ingeborg baptized August 8, 1745 in Egersund, daughter of Peder Pedersen
Ingeborg baptized February 22, 1746 in Egersund, daughter of Peder Olsen
The subject of this article was very likely one of these three girls.
1801 Census
Edit
In 1801, Ingeborg and her husband resided with the family of her daughter Gitlou on the Lindtiorn farm near Egersund.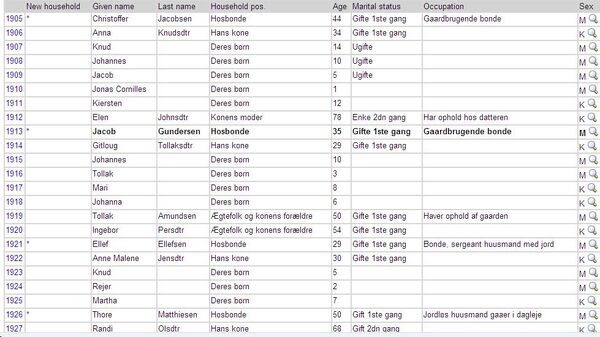 References
Edit
Ad blocker interference detected!
Wikia is a free-to-use site that makes money from advertising. We have a modified experience for viewers using ad blockers

Wikia is not accessible if you've made further modifications. Remove the custom ad blocker rule(s) and the page will load as expected.