Return to Index
The following family tree is a slightly simplified version of a composite view primarily based on the letters of JB Cowan, and ideas from Mrs. Dunavant as expressed by JK Fleming. The dates in bold are based on primary source material, and/or interpretation of primary sources. The color coding indicates source components from various authors.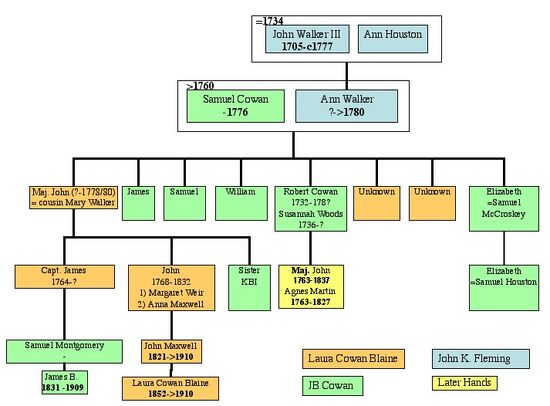 Ad blocker interference detected!
Wikia is a free-to-use site that makes money from advertising. We have a modified experience for viewers using ad blockers

Wikia is not accessible if you've made further modifications. Remove the custom ad blocker rule(s) and the page will load as expected.