This text is collapsible.
Jim Hunt
was born
January 1888
to
Charles E. Hunt (1860-1947)
and
Mary Emma Boycan (1866-1954)
. He married
Alice (?-?)
. Ancestors are from the
United States
.

Jim Hunt enlisted in the first contingent to fight in France during World War I. He was a member of the shock troops, nearly all of which were wiped out. One time on the battle field all he had to eat was a piece of bread soaked in blood.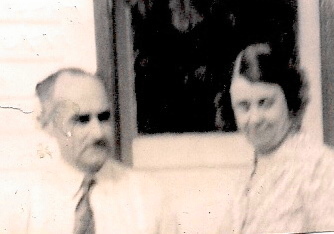 Jim and Alice Hunt in 1940.
Residences
Footnotes (including sources)
‡ General

Facts and Folks: A History of Jefferson County, Illinois. Mount Vernon, Illinois: Jefferson County Historical Society, 1978
US Census, 1900, Farrington Township, Jefferson County, Illinois.
Contributors