Name
Birth
Death
Children of PARENTS NAMES




John Alexander Morrow (1916-2006)
Dec. 25, 1916
Toronto, Ontario, Canada
Oct. 18, 2006
Toronto, Ontario, Canada




Joyce Cringan Morrow (1925-1950)
June 3, 1925
Ottawa, Ontario, Canada
May 9, 1950
Mexico
JTC:Janet, with her rich contralto voice . . .
Janet was the fourth of eleven children of Alexander Thom Cringan (1860-1931) and Lillias Rennie Waugh (1861-1929). She was born in Toronto on Feb. 27, 1889.
From John Russell's memoirs:
"Now to Canada. Our headquarters in Toronto were 44 Willcocks Street. We were often down at Uncle Harold's office in Temple Building, at that time the tallest building in the British Empire, and our teeth were the recipients of Canadian dentistry at its best. We spent a few days with Father's Uncle Alex and Aunt Lily Cringan in Broadview. On Sunday, after lunch, as many as possible of the family would foregather. Janet with her rich contralto voice would sing accompanied by John's wife, Evelyn, who had been Uncle Alex's accompanist at the Conservatory."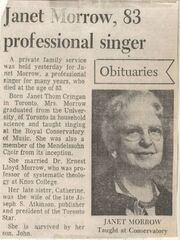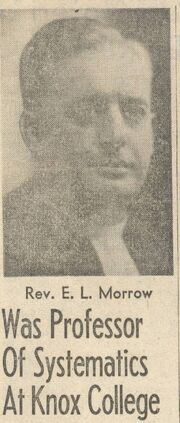 Family of Llloyd and Janet Cringan Morrow
Janet and Lloyd's oldest child, John Alexander Morrow, was born in Toronto on Christmas Day, 1916, and was the oldest of 25 grandchildren of Alexander Thom Cringan and Lillias Rennie Waugh. John married Aileen Tyrrell Richardson (1916-2005) in Toronto on August 31, 1972. He died in Toronto on Oct. 18, 2006.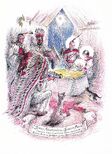 Obituary: John Alexander MORROW
Quietly passed into the spiritual world on Wednesday October 18, 2006 at Belmont House. He would have been 90 on December 25. John in survived by several cousins and his niece Donita and family who live in Mexico. He will be greatly missed by them and also by the nieces and nephew of Tyrrell, his wife who predeceased him on July 17, 2005. John was a former vice president of Advertising and Communications for Canada Life where he worked for 45 years in a distinguished career. He was a past president of the Arts and Lettters Club and a member of the R.C.Y.C. John was loved and respected by all who met him. An interment will take place at Mt. Pleasant Cemetery attended by family members.
(from the Globe and Mail, Toronto)

Joyce Cringan Morrow, Janet's and Lloyd's second child, was born in Toronto on June 23, 1925. She married Donald Saunderson in Toronto on February 9, 1949. Joyce died in Mexico City on May 9, 1950.
References
Edit
Russell, John Clark. 1976. The Russells: Part III of a trilogy, the Russell-Clark Narrative. Typescript published privately, Glasgow, Scotland. 60 pp.
Trimble, Dorothy Irene Robertson. 1990. The heritage if the past: Settlers: Alexander Thom Cringan and Lillias Rennie Waugh. Published privately, Toronto.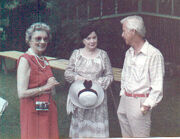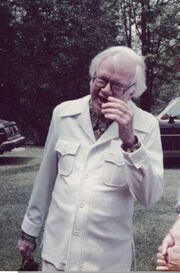 Ad blocker interference detected!
Wikia is a free-to-use site that makes money from advertising. We have a modified experience for viewers using ad blockers

Wikia is not accessible if you've made further modifications. Remove the custom ad blocker rule(s) and the page will load as expected.