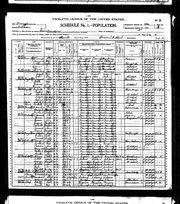 ‎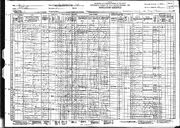 John Joseph Hammelbacher I (1885-c1947) House Painter (b. 1885, Pennsylvania, USA - d. circa 1947, Hammonton, Atlantic County, New Jersey, USA)
Delaware County, Pennsylvania
Edit
He appears on the 1910 Pennsylvania Census living in Delaware County with his parents.
He married Leona Veronica Patterson (1892-1963) aka Leonora Patterson, around 1915.
Children:
Egg Harbor City, New Jersey
Edit
In 1930 the family was living in Egg Harbor City, Atlantic County, New Jersey and he was working as a house painter.