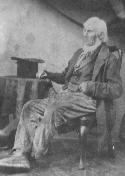 Born: 7 February 1789 Sandbach, Chesire, England
Married: 10 October 1810 Sandbach, Chesire, England
Died: 17 February 1871 Sandbach, Chesire, England
Burial:
Spouse(s)
Edit
Eleanor Bratt born 8 May either 1793 or 1795 in Warrington, Lancashire, England
Child list
Edit
Family history
Edit
References
Edit
Contributors
Edit
Ad blocker interference detected!
Wikia is a free-to-use site that makes money from advertising. We have a modified experience for viewers using ad blockers

Wikia is not accessible if you've made further modifications. Remove the custom ad blocker rule(s) and the page will load as expected.