Leland "Ted" Winfred Gorman (1906-1989)
Talk

0
Share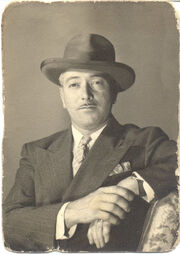 OVERVIEW
Edit
Born: September 18, 1906
Birth Place: Spring Valley, Pierce County, Wisconsin
Married 1: March 30, 1926
Married 2: After 1945
Died: January 31, 1989
Burial: Grants Pass, Josephine County, Oregon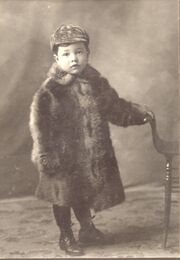 Ancestry
Edit
Leland "Ted" is the son of Rob D. Gorman (1876-1967) and Rosa Cathrine Loomis (1878-1969).
Spouse(s)
Edit
Child List
Edit
Living son Gorman
Living son Molitor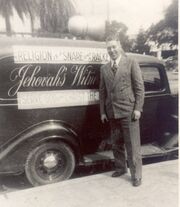 Family History
Edit
Leland "Ted" or "Teddy" Gorman was a devoute Jehovah Witness. He was born in Spring Valley, Wisconsin and lived in Eau Clare, Wisconsin, Then the Puget Soud area of Washington State and then lived in Berkley and Holister, California in the 1960s and 1970s. He then moved to Grants Pass, Oregon where he lived out his days. He had gone out to get some wood and did not return, he was found in his wheel barrel as if he had sat down and died there.
I remember getting hair cuts from Grandpa Ted. He had a large collection of real to real tapes of conversations with friends and family menbers, if only I could find those now.
Alternative Interpretation
Edit
References
Edit
Research Needs
Edit
Page Needs
Edit
Top of page needs an alignment
Contributors
Edit
William Gorman (Grandson)
Ad blocker interference detected!
Wikia is a free-to-use site that makes money from advertising. We have a modified experience for viewers using ad blockers

Wikia is not accessible if you've made further modifications. Remove the custom ad blocker rule(s) and the page will load as expected.