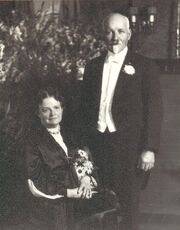 LRW: Eleven children ~ She loved them all!
Lillias Rennie Waugh (1861-1929), the third of five children of John Waugh (1833-aft1865) and Agnes Rennie (1836-aft1865), was born in Cambusnethan, Lanarkshire, Feb. 24, 1861. She married Alexander Thom Cringan (1860-1931) on Aug. 18, 1882. They had 11 children, two sons born in Scotland, and nine daughters born in Canada. Lillias and Alex and their two sons emigrated from Scotland to Canada in 1886.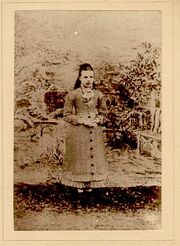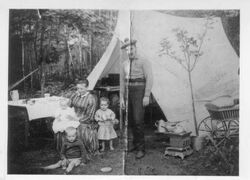 References
Edit
Trimble, Dorothy Irene Robertson. 1990. The heritage if the past: Settlers: Alexander Thom Cringan and Lillias Rennie Waugh. Published privately, Toronto.