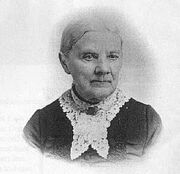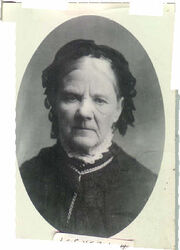 Born: 17 July 1815, Stephentown, Columbia, New York, USA
Married: 15 September 1835, Canaan, Columbia, New York, USA
Died: 31 January 1902, Salt Lake City, Salt Lake, Utah, USA
Burial:
Father: Calvin Pardee Sackett
Mother: Hannah Douglas
Spouse(s)
Edit
Child list
Edit
Martha Van Cott
Lucy Van Cott; born 16 Dec 1839, Canaan, Columbia, New York, USA; died 9 September 1843
John Losee Van Cott; born 23 August 1847, Independence Rock, Wyoming; died 18 March 1851
Byron Van Cott; born 2 March 1852, Salt Lake City, Utah; died 19 November 1853
Family history
Edit
References
Edit
Contributors
Edit
Ad blocker interference detected!
Wikia is a free-to-use site that makes money from advertising. We have a modified experience for viewers using ad blockers

Wikia is not accessible if you've made further modifications. Remove the custom ad blocker rule(s) and the page will load as expected.