Mary Emma Boycan
was born
22 February
1866
in
Illinois
to
George M. Boycan (c1844-?)
and
Nancy Jane Hansbrow (c1845-?)
and died
13 June
1954
of unspecified causes. She married
Charles E. Hunt (1860-1947)
6 January 1884 in
Jefferson County
,
Illinois
.
Children
In 1870 when Mary was four years old, she was living in the household of Nancy J. Wigenton, which suggests that her mother, Nancy J. Hansboro, had changed her surname between 1866 and 1870.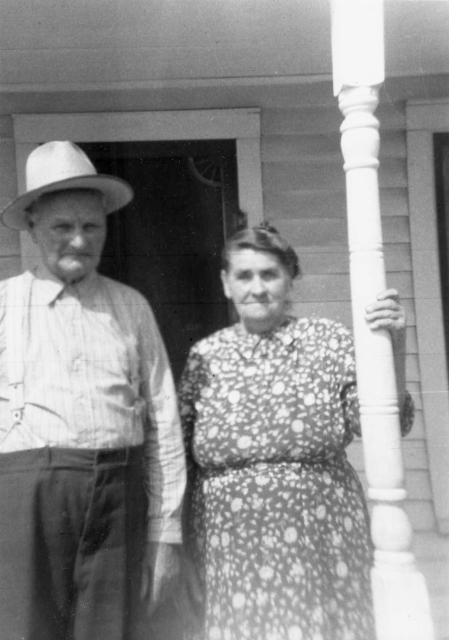 Charles and Mary Emma Hunt.
Footnotes (including sources)
‡ General

Harlow, Ruth. In Memorium Obituaries Extracted from the Minutes of the Salem South Missionary Baptist Association from 1867-1989.
US Census, 1870, T1S R4E, Jefferson, IL
US Census, 1900, Farrington, Jefferson, IL
Contributors
Ad blocker interference detected!
Wikia is a free-to-use site that makes money from advertising. We have a modified experience for viewers using ad blockers

Wikia is not accessible if you've made further modifications. Remove the custom ad blocker rule(s) and the page will load as expected.