Milton Trussell Martin
Sex:
M
Birth:
25 Oct. 1913 Revere, Massachusetts
Death:
1 Nov. 2000 York, Maine
Father:
William Edward Martin (1874-1939)
Mother:
Lavinia Trussell
Spouse/Partner:
Mary Edith Whittker (1915-1999)
Marriage:
10 Oct. 1939 Revere, Massachusetts
Milton grew up in Revere, MA and graduated from Revere High School in 1932.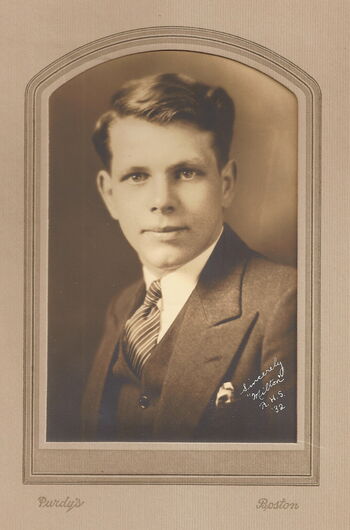 After graduation he worked for Wilson Co. Meat Packers in Springfield, MA before learning the printing trade from his brother Harold. He then worked for Rust Craft Greeting Card in Boston and then for General Electric in the Blueprint Division during World War II. In 1945 he began his own lithography business on Lincoln Ave. in Saugus, MA under the name of Milton T. Martin Co., Lithographers. During this time the family lived in Cliftondale in Saugus, Lincoln St. in Melrose and Lockwood Lane in Topsfield. In 1966 he sold the lithography business to Milton Jr. and purchased a resort hotel in York Beach, ME and named it the Sea Latch Motor Inn. He retired in 1977.
Mary grew up in Chelsea, MA and graduated from Chelsea High School in 1933.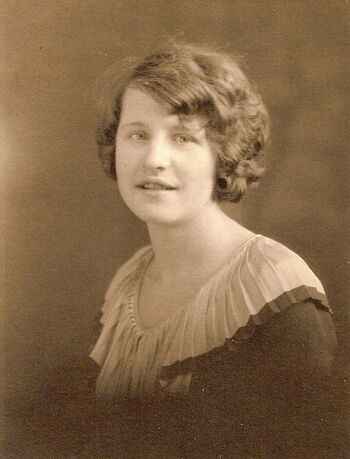 She taught ceramics and china painting in her studio in Swampscott, MA and has also worked in oils and watercolors.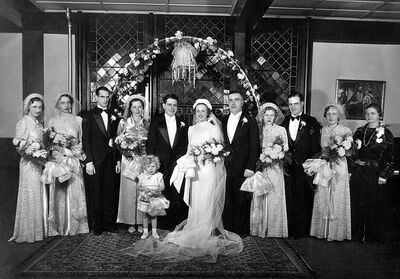 Name
Birth
Death
Children of Milton T. and Mary E. (Whittaker) Martin




Milton Trussell Martin Jr.


living





Paul James Martin


living





Jeffrey Edwin Martin


living

References
Edit