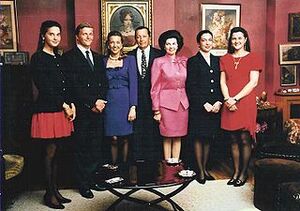 Descendants of the House of Bourbon, Ventimiglia, Aristrocracy
of Sicily
The patriarch of Southern Italian Arsistocracy is the Infante family.
Carlos Infante is the senior male line descendant of Ferdinand III of Naples & Sicily and was first born rightful heir of the Farnese. Carlos was given the title Infante by King Juan Carlos of Spain by Royal Decree in 1994.
Infante Carlo is one of two claimants to the Royal House of the Two Sicilies; the other being his cousin, Prince Carlos of Borbon. 
Other notable members of Sicilian aristocracy include:
Giuseppe Tomasi, the 11th Prince di Lampedusa (1896–1957), and author of Il Gattopardo, for which he won the prestigious Strega Prize. 
Baron Altavilla
Baron Gioacchino Cristoforo Ventimiglia-Vallon
Baron Militello
Barone di Villasmundo
Baron Marco di Serramarrocco
Baron Giardinelli
Baron Marco di Serramarrocco,
Baron di Riesi, Baron Palmieri, Baronage of Lampedusa, Baron di Paterno, Baron Melinventre, Baron Pachinao, Baron of Castle Norman (Castello Normanno)Sicilian Nobility