Ad blocker interference detected!
Wikia is a free-to-use site that makes money from advertising. We have a modified experience for viewers using ad blockers

Wikia is not accessible if you've made further modifications. Remove the custom ad blocker rule(s) and the page will load as expected.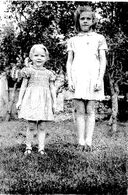 Susan Constance Osterkamp is one of five greatgrandchildren of
Hicke Osterkamp
and the former
Caroline Nicolai
, and one of four greatgrandchildren of
Joseph Martin
and the former
Elise Mueller
. This site has not yet attempted a biography of her, mainly because this is a present for her
brother
, and he already knows all about her. But as is clear from the photos below, she was a cute kid!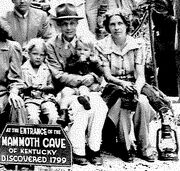 Husband:
 Charles McConnell (1934-)


Parents:
 Cliff Osterkamp (1892-1959)
 Constance Osterkamp (Waite) (1909-1983)


Sibling:
 Waite Osterkamp (b. 1939)


Grandparents:
 Robert Osterkamp (1855-1915)
 Augusta Osterkamp (Martin) (1857-1923)
 Herbert H. Waite (1868-1931)
 Mary Waite (Ames) (1874-1911)


Greatgrandparents:
 Hicke Osterkamp (1819-1889)
 Caroline Osterkamp (Nicolai) (1829-1884)
 Joseph Martin (1829-1894)
 Elise Martin (Mueller) (c.1828-1906)
 Elbridge Waite (1847-1???)
 Emma Waite (1849-1???)
 John Ames (1846-19??)
 Elizabeth Shaw (1854-1916)