Tăriceni is a village in Călăraşi County in Romania. It is part of the commune of Frăsinet and is located on the banks of Lake Mostiştea.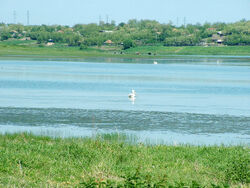 The village, formerly known as Vuteşti is first mentioned in a document issued by Mihnea Turcitul (1564-1601), voivode of Wallachia, on April 2, 1579
Ad blocker interference detected!
Wikia is a free-to-use site that makes money from advertising. We have a modified experience for viewers using ad blockers

Wikia is not accessible if you've made further modifications. Remove the custom ad blocker rule(s) and the page will load as expected.