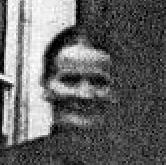 Vilhelmina Judith Amanda Englander was born September 12 1855 in Lindehult, Almundsryd parish, Kronoberg county, Sweden.

Almundsryd later named Ryd and part of Tingsryd (rural district).
August Englander, a dye works owner b. June 21 1819 in Augerum parish, Blekinge county, d. in Ronneby parish, Blekinge county January 20 1904, cause of death infirmity and acute gastritis.

Martha Edvardsdotter, a farmer´s daughter b. September 29 1834 in Flyaboda, Almundsryd parish, Kronoberg county, d. in Ronneby parish, Blöekinge county May 6 1922, cause of death infirmity.
Married January 27 1854 in Urshult Parish, Kronoberg county.
The family lived in Ronneby from appr. 1866.
Known:
Carl August Felix, f. 1857 i Almundsryd Kronobergs län
Wilhelmina Judith, f. 1858 i Almundsryd Kronobergs län
Hulda Naemi, f. 1863 i Almundsryd Kronobergs län
Johanna Lovisa Attalia, f. 1866 i Ronneby Blekinge län
Alma Victoria, f. 1873 i Ronneby Blekinge län
Esther Nikolina, f. 1874 i Ronneby Blekinge län (Nanny´s foster mother after her parent´s divorce 1893).
On September 19 1879 she married the schoolteacher Karl Magnus Sjögren (1853-1938).
Karl Henrik Louis (1880-1966)
Ester Amanda Linnéa (1882-1968)
Ruth Amanda Naëmi (1884->/=1918)
Nanny Amanda Natalia (1887-1981)
Karl Ivar Rickard (1887-1918), Nanny´s twin brother, drowned in the USA
Karl Hugo Albin (1888-1964)

Henrik, Ester and Hugo buried in the same grave in Barkåkra cemetery near Ängelholm; Ruth disappeared in the USA 1912 or later and Ivar drowned there as a sea captain.
Amanda´s letter
Edit
From Amanda's letter (picture) can be seen that she spent some time at Perstorp's poor house, also a hospital. Possibly had responsibility for the children - six within 8 years - and the large house with no servants, led to a nervous breakdown. Meanwhile the children had been in the father's care at Persborg. A divorce was probably close at hand.
In her letter to the authorities she writes that she had been requested by her parents to fetch the children from Persborg, but had been denied by the father to do so. She now asks for help in the matter and states that she no longer intends to remain at the poor house/hospital.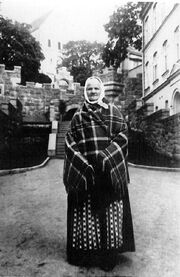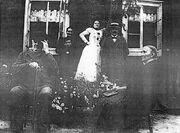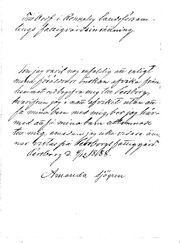 Ad blocker interference detected!
Wikia is a free-to-use site that makes money from advertising. We have a modified experience for viewers using ad blockers

Wikia is not accessible if you've made further modifications. Remove the custom ad blocker rule(s) and the page will load as expected.