Washoe County

,

Nevada


Seal


Location in the state of Nevada

Nevada's location in the U.S.
Founded
1861
Seat
Reno
Area
 - Total
 - Land
 - Water

6,551 sq mi (16,967 km²)
6,342 sq mi (16,426 km²)
209 sq mi (541 km²), 3.19%
Population
 - (2010)
 - Density

421,407
67/sq mi (25.7/km²)
Time zone
Pacific: UTC-8/-7
Website
www.washoecounty.us
Washoe County is a county located in the U.S. state of Nevada. The population was 421,407 at the 2010 census. Its county seat is Reno.[1] Washoe County includes the Reno-Sparks metropolitan area.
Washoe County was created in 1861 as one of the original nine counties of the Nevada Territory. It is named after the Washoe people who originally inhabited the area. It was consolidated with Roop County in 1864. Washoe City was the first county seat in 1861 and was replaced by Reno in 1871.
In 1911 a small group of Bannock under a leader named "Shoshone Mike" killed four ranchers in Washoe County.[2] A posse was formed, and on February 26, 1911, they caught up with the band, and eight of them were killed, along with one member of the posse, Ed Hogle.[3] Three children and a woman who survived the battle were captured. The remains of some of the members of the band were repatriated from the Smithsonian Institution to the Fort Hall Idaho Shoshone-Bannock Tribe in 1994.[4]
Geography
Edit
According to the U.S. Census Bureau, the county has a total area of 6,551 square miles (16,970 km2), of which, 6,342 square miles (16,430 km2) of it is land and 209 square miles (540 km2) of it is water, 3.19% of the total area.
The county is notable for sharing a border with thirteen other counties, more than any other county in the United States.
There are two incorporated cities within the county, namely Reno and Sparks. In 2010, there was a ballot question asking whether the Reno city government and the Washoe County government should become one combined governmental body.[5] According to unofficial results the day after the election, 54% of voters approved of the ballot measure to consolidate the governments.[6]
Major highways
Edit
Adjacent counties
Edit
National protected areas
Edit
Demographics
Edit
Historical populations
Census
Pop.
%±
1870
3,091

—

1880
5,664

83.2

%
1890
6,437

13.6

%
1900
9,141

42.0

%
1910
17,434

90.7

%
1920
18,627

6.8

%
1930
27,158

45.8

%
1940
32,476

19.6

%
1950
50,205

54.6

%
1960
84,743

68.8

%
1970
121,068

42.9

%
1980
193,623

59.9

%
1990
254,667

31.5

%
2000
339,486

33.3

%
2010
421,407

24.1

%
As of the census[7] of 2000, there were 339,486 people, 132,084 households, and 83,741 families residing in the county. The population density was 54 people per square mile (21/km²). There were 143,908 housing units at an average density of 23 per square mile (9/km²). The racial makeup of the county was 80.41% White, 2.09% Black or African American, 1.82% Native American, 4.28% Asian, 0.46% Pacific Islander, 7.67% from other races, and 3.28% from two or more races. 16.58% of the population were Hispanic or Latino of any race.
There were 132,084 households out of which 31.10% had children under the age of 18 living with them, 47.90% were married couples living together, 10.30% had a female householder with no husband present, and 36.60% were non-families. 27.00% of all households were made up of individuals and 7.70% had someone living alone who was 65 years of age or older. The average household size was 2.53 and the average family size was 3.09.
In the county the population was spread out with 24.90% under the age of 18, 9.80% from 18 to 24, 31.00% from 25 to 44, 23.80% from 45 to 64, and 10.50% who were 65 years of age or older. The median age was 36 years. For every 100 females there were 102.80 males. For every 100 females age 18 and over, there were 101.80 males.
The median income for a household in the county was $45,815, and the median income for a family was $54,283. Males had a median income of $36,226 versus $27,953 for females. The per capita income for the county was $24,277. About 6.70% of families and 10.00% of the population were below the poverty line, including 12.20% of those under age 18 and 6.20% of those age 65 or over.
Communities
Edit
Census-designated places
Edit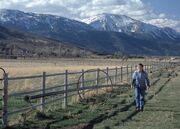 Other communities
Edit
Border Town
Copperfield
Damonte Ranch
Flanigan
Franktown
Grand View Terrace
Hidden Valley
Lawton
North Valleys
Northeast Reno
Northwest Reno
Panther Valley
Raleigh Heights
Red Rock
Steamboat
References
Edit
External links
Edit

Wikimedia Commons has media related to:
Coordinates: 40°38′N 119°41′W / 40.63, -119.68
Ad blocker interference detected!
Wikia is a free-to-use site that makes money from advertising. We have a modified experience for viewers using ad blockers

Wikia is not accessible if you've made further modifications. Remove the custom ad blocker rule(s) and the page will load as expected.