The Winthrop Fleet of 1630 (an early part of the Great Migration) was the largest fleet ever assembled to carry Englishmen overseas to a new homeland. It was a well planned and financed expedition comprising eleven ships that carried 700 immigrants from England to the Massachusetts Bay Colony. The group, led by Governor John Winthrop, sailed from April to July of 1630. The fleet landed at Salem. Of the 700 on board, 200 died during the voyage, and 100 returned to England soon after arrival. Some of the 400 remaining settlers stayed in Salem, but many moved on to Boston, Watertown, or other settlements.
Winthrop's journal
Edit
Anno domini 1630: march 29: mundaye.
Easter mundaye. Rydinge at the Cowes near the Ile of wight in the Arbella...
  — opening line of John Winthrop's famous journal of the vessels:

Charles
Mayflower
William and Francis
Hopewell
Arbella: The flagship, designated 'Admiral' in the consortship; named for Lady Arbella (Arbella Clinton, daughter of Thomas, 5th Earl of Lincoln, wife of Isaac Johnson.)
Talbot: Designated 'Vice Admiral'.
Ambrose: Designated 'Rear Admiral'.
Jewel: Designated a 'Captain'.
Only the fleet leaders, named above, plus Mayflower, Whale, and Success carried passengers. The others were used to transport freight and livestock.
Mayflower: A different ship than that of the Pilgrims.
Winthrop Fleet surnames
Edit
(These need to be in incorporated into the page for the specific ship they came on. Otherwise, leave them here?)
Richard Wright (1598-1644) emigrated in 1630 with his daughters and widowed mother (Margaret Wright). From Stepney, Middlesex, England as an agent to Colonel Sir John Humphrey, establishing Humphrey's grant in Saugus (which then included Lynn, Nahant, Saugus, Swampscott, and Marblehead).
References
Edit
BANKS, Charles Edward, The Winthrop Fleet of 1630, originally published: Boston, MA: 1930;
reprinted Genealogical Publishing Co.: Baltimore, MD: 1961, etc.; ISBN 0-8063-0020-5
CURTIN, Dave; The Winthrop Fleet of 1630; http://members.aol.com/dcurtin1/gene/winthrop.htm
DUNN, Richard S.; SAVAGE, James; YEANDLE, Laetitia (eds.); The Journal of John Winthrop, 1630-1649; Harvard University Press; Cambridge, MA: 1996; ISBN 0-674-48425-8
Talbot
Seely History by Montell Seely and Kathryn Seely (Community Press, 1988)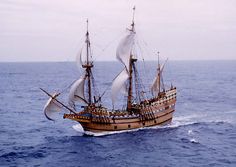 He was a passenger on the English Winthrop Fleet, which sailed under direction from Gov. John Winthrop from England in 1630 bound for to settle Massachusetts Bay Colony, landing first at Salem. The ship arrived safe at Massachusetts Bay. But nearly 200 of the 600 passengers onboard died in the first year there.
External links
Edit
---
This page is a "stub" and could be improved by additions and other edits.
Ad blocker interference detected!
Wikia is a free-to-use site that makes money from advertising. We have a modified experience for viewers using ad blockers

Wikia is not accessible if you've made further modifications. Remove the custom ad blocker rule(s) and the page will load as expected.